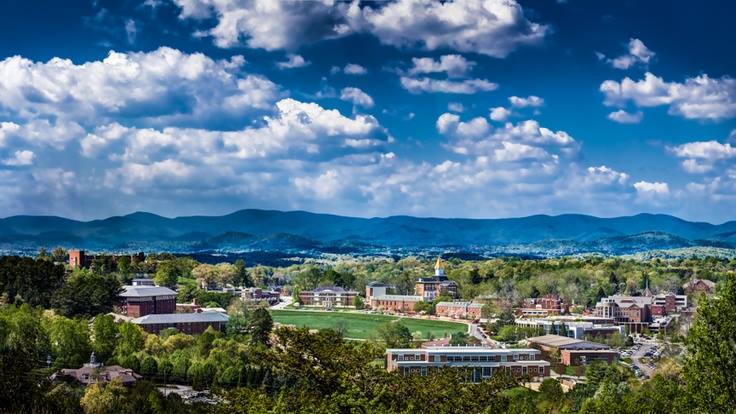 Welcome to Dahlonega, Future Cadet! 

This campus tour is for individual families interested in the Corps of Cadets ROTC program at the University of North Georgia. For those that are not interested in ROTC at UNG, please book your tour through the Undergraduate Admissions Office.

The tour is split into two segments: The Cadet Recruiting presentation and the Cadet Recruiting walking tour. Both segments of the tour will be led by a member of the Cadet Recruiting team. The presentation will give you an overview of the Corps of Cadets at UNG, admissions criteria, financial aid, scholarships, academics, Cadet life, clubs & organizations and more. The tour will take you to key locations on the UNG campus to include the Drill Field, Dining Hall, Cadet Dorms, Library and more. Family members are welcome to accompany their student.

If you have questions about your campus visit or if anyone in your group requires accommodations to get around campus, such as a golf cart, please contact the Cadet Recruiting office at cadetrecruiting@ung.edu or call us at 706-867-2918. We would be happy to assist you as you make your plans to visit UNG. We look forward to seeing you on campus and visiting the Corps of Cadets!
 
Please do not come to campus if you are experiencing any of the following symptoms: fever, loss of taste or smell, cough, muscle aches, sore throat, shortness of breath, chills, new or unusual headache, nausea, vomiting, diarrhea, or loss of appetite.  Latest symptoms from the CDC can be found 
here
.